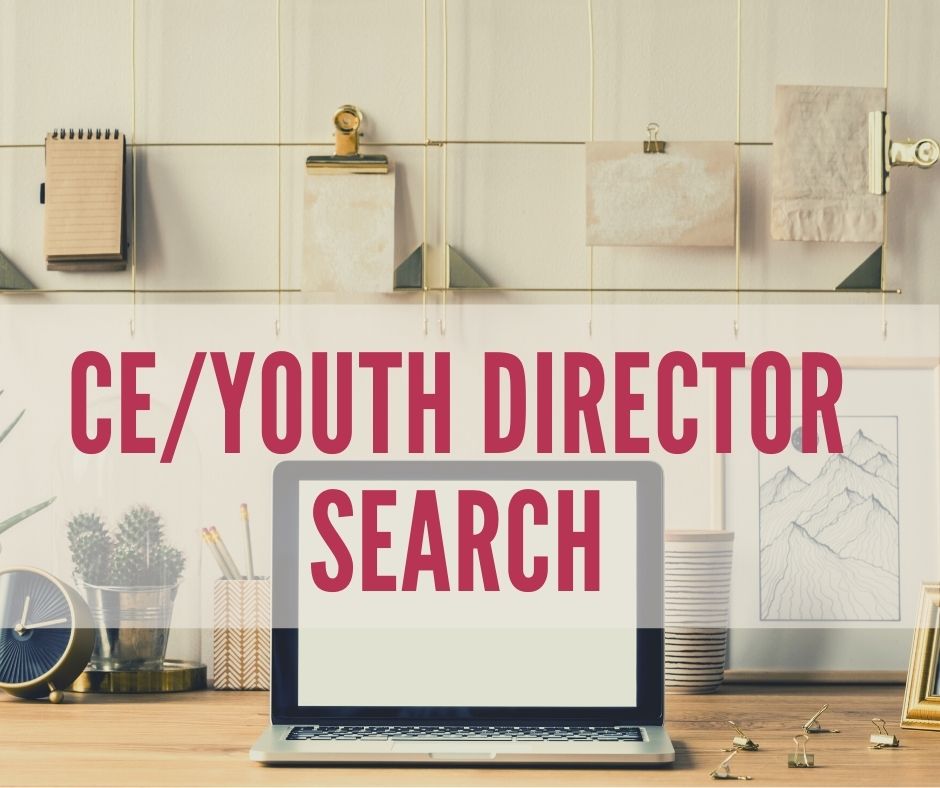 Position Summary
Bedford Presbyterian Church is seeking a Christian Education / Youth Director to refresh and develop Education, Service & Mission, and Worship programming serving the full range of the congregation's youth (from Pre-K to High School). 
With a new pastor and a highly engaged congregation during the pandemic, the role has ample opportunity for design and creativity, as BPC charts its forward direction.
This role is accountable to the Pastor as Head of Staff and to the Session through the Personnel Committee and Christian Education Committee. The role will play an important role in building and sustaining relationships with parents, youth, and service partners in the community to realize our vision of Inclusive, Committed, and More than Just Sunday.
Responsibilities / Essential Functions
The Christian Education / Youth Director will be responsible for the planning, communication, and execution of activities that develop the congregation's spiritual and moral growth. The role serves all youth age levels in an Education, Service & Mission, and Worship capacity. 
Primary responsibility areas include:
Pre-K – Elementary
Middle School
High School
Education

(Lesson plans, instruction, volunteer coordination)

Sunday Spirit

Bible Study

(historically an 8 to 10 week class)

Assist with Confirmation as required

(typically winter/spring)

Service & Mission

(planning, communications, and coordination)

Children's Offering

Activity Partners:

Emergency Shelter Partnership, Westchester Youth Alliance, Neighbor's Link, Bedford Hills Correctional Facility Children's Center, Midnight Run, Mistletoe Mart, Community Building/outreach activities

Example Support: Meal preparation, food drives, fundraising, onsite event support

Annual Work Trips: Summer & Winter

Historically, one trip has been domestic and one has been international

Weekly Youth Group (typically Sept – June)

Bi-weekly calendar of events alternating between service and fun/free time activities

Worship

(Weekly planning and support; special-focus planning)

Weekly Time with Children

Christmas Eve Service

Christmas Pageant

Coordinate with music director for Joyful Noise program

Sunday Event Support (e.g., World Communion Sunday)

Youth Service

Coordination with music director for Cherub Choir

Sunday Event Support (e.g., Confirmation, Work Trip Experiences, Graduation)
In addition to organizational responsibility, the Christian Education / Youth Director will be responsible for integrated and aligned communications to parents, children, and the congregation, including:
Regular updates in the bulletin, website, newsletters, and associated social media platforms

Maintain current distribution lists (e.g., email, text)

Create a sense of community through ongoing and regular communications

Serving as point-of-contact for inquiries specific to youth programming

Leveraging multiple formats (e.g., in-person, virtual; recorded, live; audio, video) to best reach and engage youth participants
The Christian Education / Youth Director will also be responsible for engaging and growing the BPC Parent Community, such as:
Coordinating contributions from volunteer writers on a monthly basis

Writing parenting articles

Posting monthly articles on the BPC Parenting Blog and updating on associated social media and communication distribution lists

Co-facilitating monthly parenting groups
Weekly Time Expectations
The time commitment for this role is approximately 20 hours per week.
Qualifications
Experience
Curriculum development (either building own, or leveraging/tailoring existing curricula) that connects spiritual and social development across ages (from Pre-K to High School)

Successful planning and execution of service/mission trips (local, domestic, international)

Working with and building enduring relationships with multiple age groups: Pre-K, Elementary, Middle, High School

Knowledge of biblical narrative and progressive theology and the ability to engage and discuss with youth of all ages
Additional Requirements
Project Management / Organizational Skills

– detail-oriented; ability to create and successfully manage milestones; demonstrated ability to flex and adapt plans to changing needs

Collaboration

– a sense of urgency for accomplishing shared goals; ability to lead teams; ability to motivate volunteers and create a shared sense of purpose and direction; builds strong relationships 

Communication

– strong written and verbal skills; strong ability to tailor style, tone, and delivery depending on audience/age group 

Presentation

– comfortable speaking and presenting in front of people all ages; delivers engaging messaging and content

Empathy

– approachable, ability to actively listen to the concerns of others
Computer Skills
Required
Proficient in cloud collaboration tools (e.g., Google: Drive, Docs, Forms; Doodle)

Proficient in using and engaging in social media platforms (e.g., YouTube, Facebook, Instagram)

Proficient in using and facilitating discussions on video conferencing platforms (e.g., Zoom, Microsoft Teams, Google Meet)

Video editing proficiency
Preferred
Proficient in using interactive online tools (e.g., Kahoot!)
Education
Certified by the Educator Certification Council (preferred)

Member of the Association of Presbyterian Church Educators (preferred)

Child abuse prevention etc.  (preferred)
Compensation
$35,000 (including salary and part-time benefits)
Terms of Employment
Anticipated desired start date of July 1st, 2021 

Successful candidate to be reviewed annually
Interested Candidates should apply to:
Application Deadline: May 28